Practical Information 2021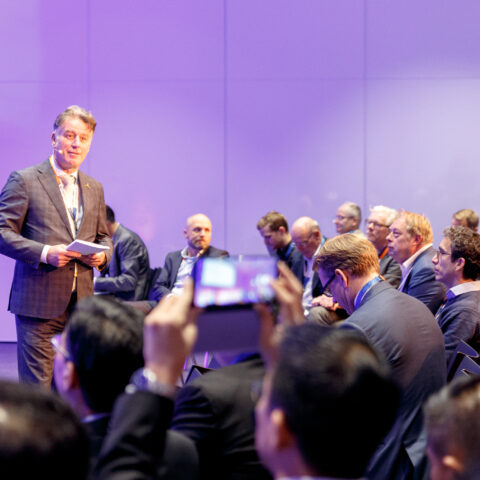 Practical Information
26 & 27 October, RAI Amsterdam
Offshore Energy Exhibition & Conference 2021 takes place on 26 and 27 October 2021 in Amsterdam RAI, the Netherlands. The physical exhibition and conference is combined with an online event environment. To stay informed on the event and other update, subscribe to the newsletter.
Event days
Tuesday 26 October 2021 | 09:30 – 18:00
Wednesday 27 October 2021 | 09:00 – 18:00
An overview of buildup and break down hours and deadlines can be found in the Exhibitor Portal for more details and frequently asked questions check the FAQ. Via this page we keep you informed on how we anticipate on Covid-19 and possible measures during the event. Join our Info Sessions for tips and insights on your event participation.
Event access
Stand personnel tickets are included in event your exhibitor package, the number of tickets depend on your stand size. Tickets include full access to the exhibition floor and online event programme. Additional tickets and conference tickets can be purchased through the exhibitor portal.
For all visitors and exhibitors the event admission policy applies.
Venue
RAI Amsterdam, Entrance K
Europaplein 24
1078 GZ Amsterdam
The Netherlands
Maps
Travel information
Amsterdam RAI is easy to reach by both public transport or by car and has ample parking facilities on and outside its site. Amsterdam RAI is situated 8 minutes from Amsterdam's city centre and 15 minutes from Schiphol Airport.
Transport to Offshore Energy
Getting around
Go Dutch and rent a bike! Cycling is actually the easiest and best way to get around. You can probably rent a bike at your hotel, otherwise you'll find multiple bike rental shops in the city centre (RAI – city centre: 10 min).
Tram 4, leaving from stop Europaplein, will take you to the city centre and stops at Amsterdam Central Station (RAI – city centre: 15 min).
Taxi please dial +31 20 777 7777 (RAI – city centre: 7 min).
Visa information
Travelling to the Netherlands may require a visa. For information about visa requirements and applications, please refer to the official website of the Netherlands immigration department. Read more about the Visas for the Netherlands here.
You can request an invitation letter after your event registration.
Fraudulent suppliers warning
Contact
Offshore Energy Exhibition & Conference is created and produced by Navingo B.V.

Navingo BV
Jan van Galenstraat 56
3115 JG Schiedam
The Netherlands
Tel: +31 (0) 10 209 2600
E-mail sales: [email protected]
E-mail service: [email protected]