Time to nominate for Offshore Energy Awards 2020
"Especially in this time, where business as usual has shifted to a new reality, it is the time to bring moments of appreciation", according to Anne Visser, Director of Operations at Navingo.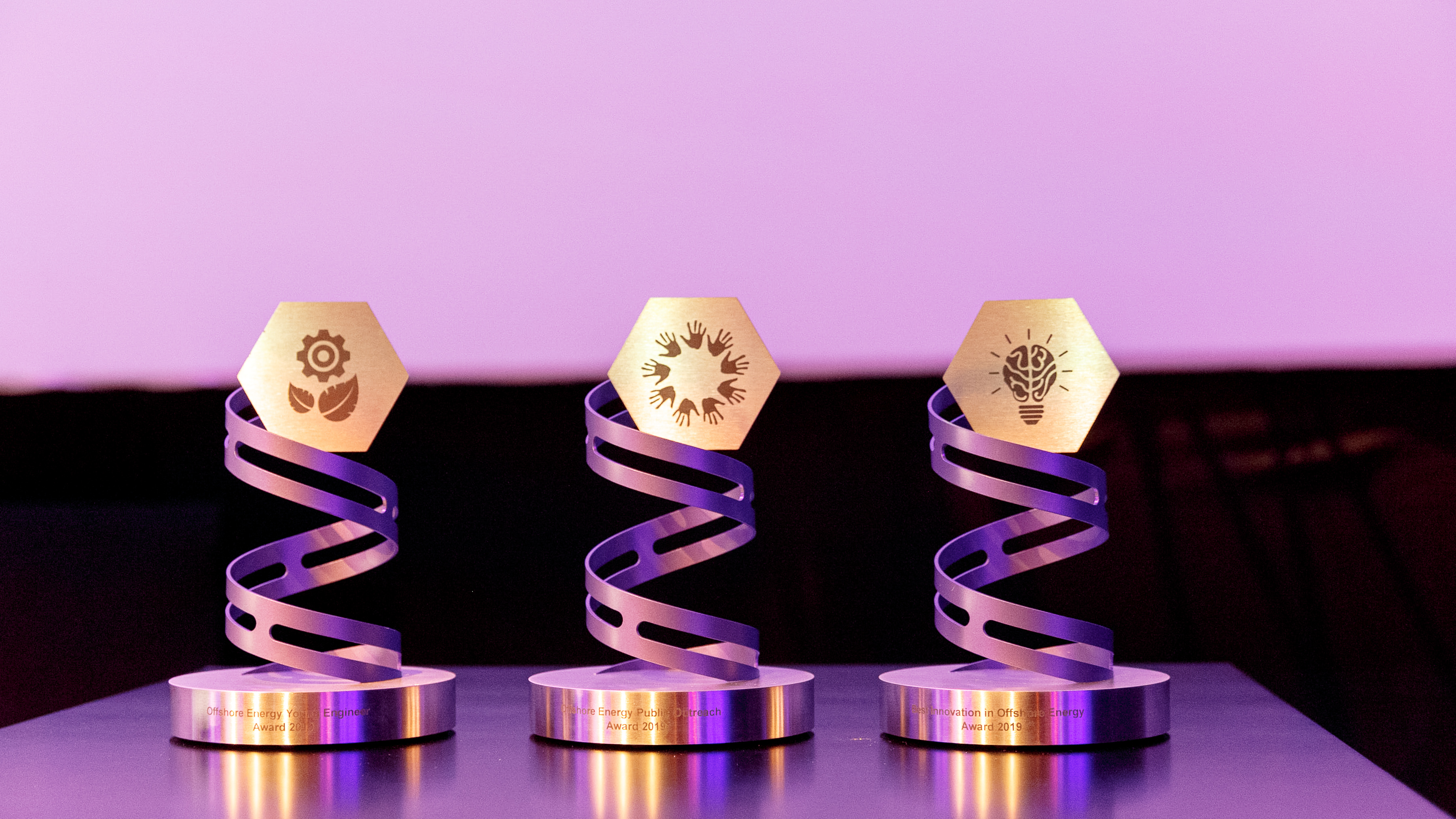 Nominate yourself or someone who's talent needs to be recognized now for the Offshore Energy Awards 2020. A lot has happened for Hasan Oezdem from Siemens Gamesa Renewable Energy after winning the Best Innovation in Offshore Energy Award for the Electrical Thermal Energy Storage (ETES). It makes it possible to increase the share of renewable energies in total electricity generation. Find out how he felt about winning the award and what winning has done for him afterwards
"When the awards were first created in 2016, we looked at three factors that enforced the energy transition and are still in place. Namely, the importance of innovation in meeting goals and the achievements of new talent in the offshore energy industry. And thirdly the significance of an effective public awareness strategy to communicate accomplishments throughout the industry. Taking these into account, the Best Innovation, Young Engineer, and Public Outreach Awards were created", said Anne Visser.
How to Nominate
As of now it is possible to nominate your colleague, project, initiative or organisation for these awards on offshore-energy.biz/awards. Based on the submissions an independent Jury with representatives from the industry will make a selection and these nominees will get international exposure via the reach of Offshore Energy.
This year the Awards will be presented at Offshore Energy
This year the Offshore Energy Awards will be presented as an integrated part of Offshore Energy Exhibition & Conference on 27 and 28 October 2020. In the light of the current situation Navingo had decided to postpone the Gala Dinner to 2021.
"Although many of us are looking forward to this gala and c-level networking evening, it is clear that the current situation effects our industry", Visser continues. "Therefore we find it important – especially now – to celebrate success and accomplishments, however in an altered manner which suits the current situation."