Offshore Energy Magazine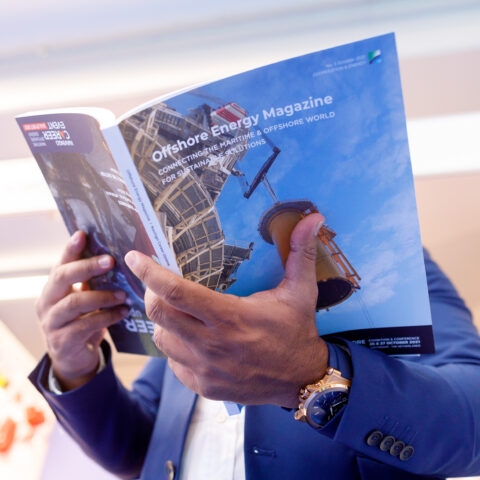 The magazine focuses on the maritime and offshore energy industries. The two are intertwined. The offshore industry cannot fulfil their ambitions without the expertise of the maritime sector. On the other hand, operators in the offshore energy industry create markets that make maritime innovation and growth possible.
Check out the latest issues
Published 3 times a year
20,000+ Yearly printed copies
Worldwide distribution
Editorial Calendar
Edition 1

Special: Energy | Floating Wind | Marine Energy

Deadline advertorial 3 April
Deadline advertisement: 10 April
Release 9 May

Edition 2

Special: Innovation | Hydrogen | Green Marine

Deadline advertorial 7 August
Deadline advertisements 15 August
Release 7 September

Edition 3

Special: Collaboration | Offshore Energy | Alliances / Consortiums

Deadline advertorial 23 October
Deadline advertisements 30 October
Release 17 November

Industry Contribution
Reach thousands of offshore energy professionals with an Industry Contribution. Explain what challenges the market faces, that can be solved with a different solution or angle (without focusing on your product/service).
Online

Visibility in Industry Contribution section on homepage
Item included in Industry Contribution section in newsletter
Presented as highlighted content item on relevant news archive pages

Print

2/1 page article
Featured in Offshore Ennergy Magazine edition of your choice
Distributed at different events throughout the year
20,000+

Yearly printed copies